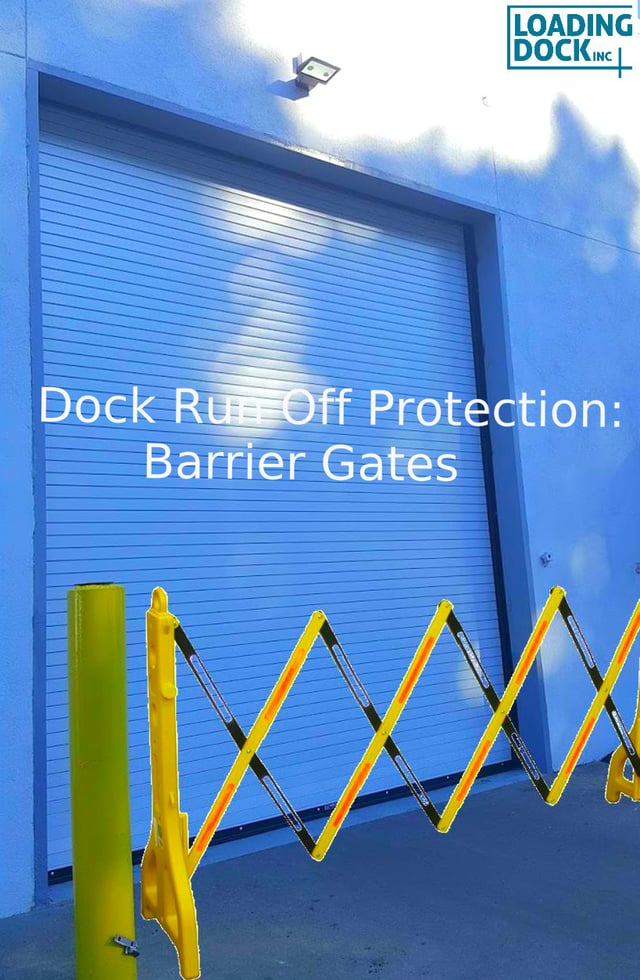 Provide run-off protection on unoccupied dock positions so that loading equipment will not accidentally drive off the edge of the dock, which can cause serious injury or death, and damage the forklift, freight, and building. Types of dock run-off protection include gate barriers and lip barriers.
Keep in mind that barriers are not effective at stopping loading equipment traveling faster than 4 mph.
GATE BARRIERS
Gate barriers are safety gates that are placed in front of the dock door to protect the dock door and door tracks from collisions with forklifts, and to prevent pedestrians from walking off the dock. The gates should extend the full width of the door. When the gates are open, the full width of the door is available for pass-through. Gates increase the life of the door by preventing door damage.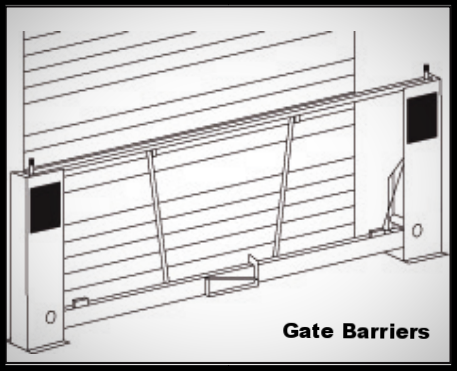 LIP BARRIERS
Lip barriers provide run-off protection through a barrier that extends 5 in. above floor level when the leveler lip is stored.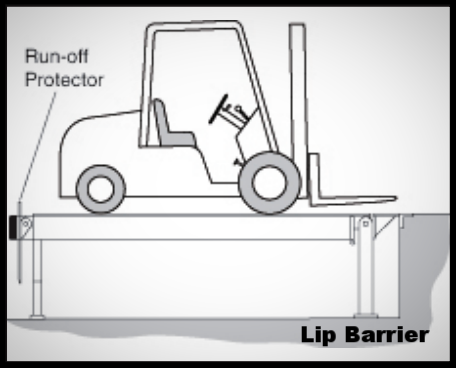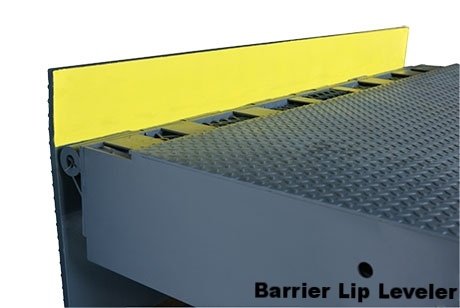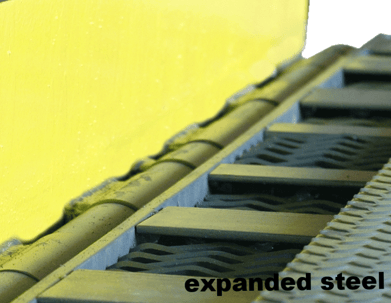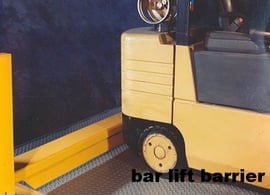 LOADING DOCK, INC. SERVICE PHOTOS: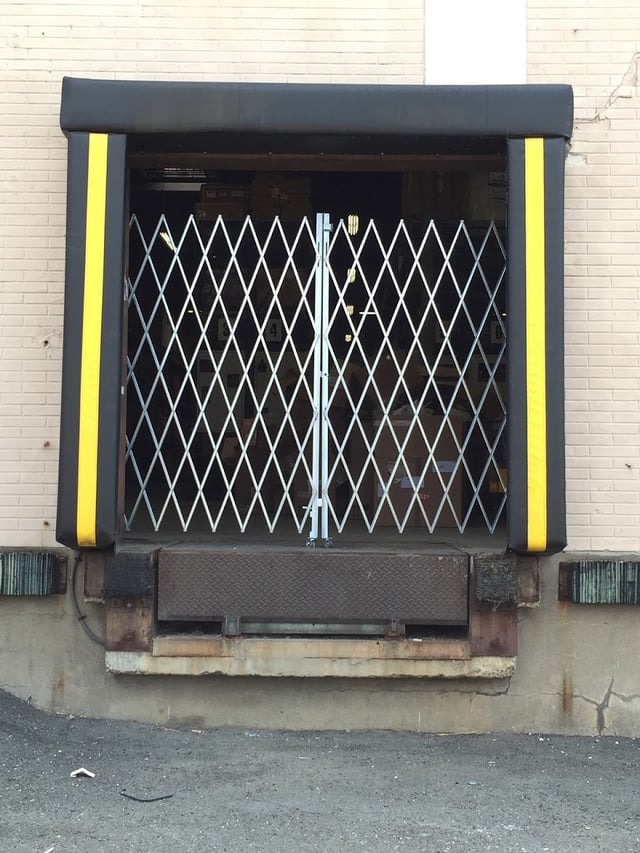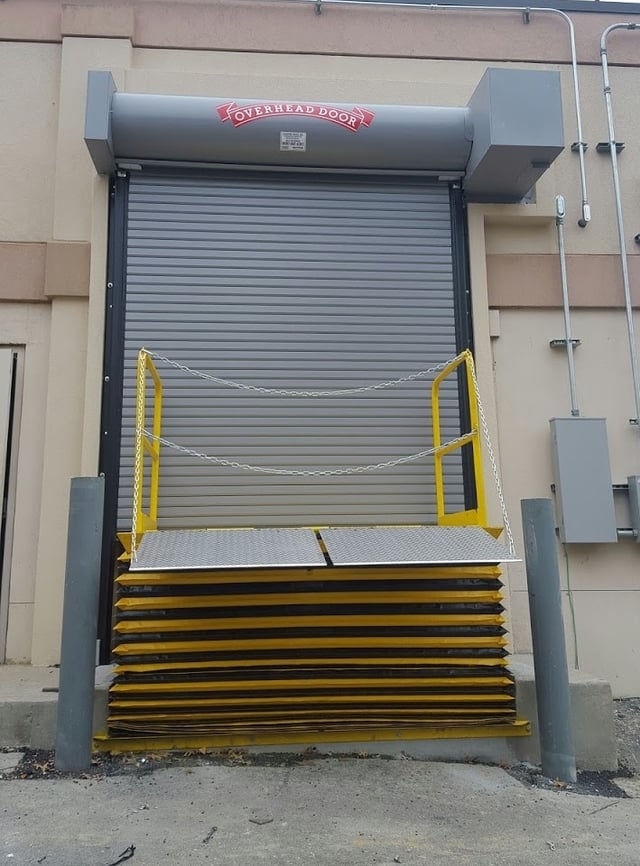 Safety should always be on your top-priority, when it comes to the busiest area of your facility. Let our well- experienced technicians at Loading Dock, Inc. provide maintenance and repairs for your Loading Dock gate barrier, lip barrier, dock doors, dock bumpers, dock seals, dock levelers and other loading dock equipment
"Book Service Call" Now!
For more information, please give us a call at 973-471-4060 or email us at: info@dockndoor.com We service Northern New Jersey (Bergen, Passaic, Union, Essex, Morris, Hudson, Hunterdon, Somerset county/counties), Manhattan, New York City, Brooklyn, Queens, Staten Island, Bronx, Westchester and Rockland.