Hospitals, Clinics, Long-Term Care & Urgent Care Centers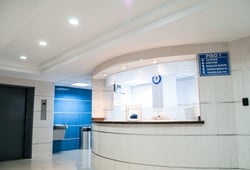 Our trained technicians are ready to install, repair and maintain commercial/industrial doors and loading docks located in hospitals and any other medical facility.
These are some of the healthcare solutions that we offer:
• Counter Shutters / Fire Shutters
• Folding Security Grilles
• Rolling Shutters
• Fire/Smoke Rated Doors
• Rolling Doors
• High-Speed Doors
• Insulated Overhead Sectional Door
• Parking Garage Doors
• Security Gates
• Rubber Doors
• Loading Dock – Overhead dock doors, dock levelers, bug screens
• Industrial and Commercial Overhead Door Operators




DESIGN/CONCEPT DEVELOPMENT
Our team is available to support project ownership teams during the various stages:
• Concept Development
• Design Development
• Construction Drawings
• GC Bidding
• Construction Administration
We can create a rolling door, sectional overhead door, high speed door and loading dock equipment specification for you.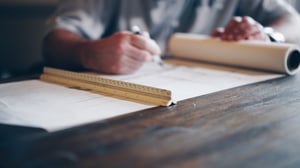 PREVENTIVE MAINTENANCE PLANS
It is important to schedule regular inspections and maintenance to keep operations smooth as well as adequate funding to support your preventive maintenance plans.
Our technicians will help you determine the best preventive maintenance schedule. The frequency will vary according to the climate and other conditions under which the doors and loading docks regularly operates. Some preventative maintenance may be required monthly, while other types of maintenance should be undertaken every three to six months.
CURRENT CUSTOMERS:
These are some of our current customers:
- NYU Science
- NYU Kimmel
- St. Joseph's Hospital
- NYU Perlmutter Cancer Center
- Davita Dialysis
- Valley Hospital
CONTACT US:
For more information, please give us a call at 973-471-4060 or email us at: info@dockndoor.com
24 HR Emergency 1-201-273-7605
We service Northern New Jersey (Bergen, Passaic, Hudson, Union, Essex, Morris, Hudson, Hunterdon, Middlesex, Mercer and Somerset county/counties), Manhattan, New York City, Brooklyn, Queens, Staten Island, Bronx, Westchester and Rockland.