Loading Dock Plate Repairs
More than 320,000 people call Somerset County, New Jersey home. Somerset County is found in north-central New Jersey, and is one of the oldest counties in the nation. Originally established in 1688, the county played an important role in the Revolutionary War, having hosted General George Washington and his troops on numerous occasions. During World Wars I and II, county residents supported military efforts by manufacturing woolen blankets and operating weapons depots.
With just over 12,000 residents, the county seat of Somerville is one of the smallest cities in Somerset County. Named for Somerset, England, Somerville was formed as a town in 1863, and later incorporated as a city in 1909. Several historical buildings remain in Somerville, and are now home to numerous boutique shops and "mom and pop" type restaurants. The thriving historical business district in Somerville is sometimes referred to as "Somerset County's downtown."
The county has an abundance of parks and recreation areas, including the Sourland Mountain Preserve, Colonial Park, Washington Valley Park and the Great Swamp National Wildlife Refuge. These parks allow Somerset County residents to enjoy an abundance of outdoor recreation such as hiking, biking, fishing, bird watching and boating. Another park, the Raritan River Greenway, is currently being developed along the Raritan River. When finished, this park will link Branchburg Township and the East Coast Greenway together through an intricate network of foot and bike paths.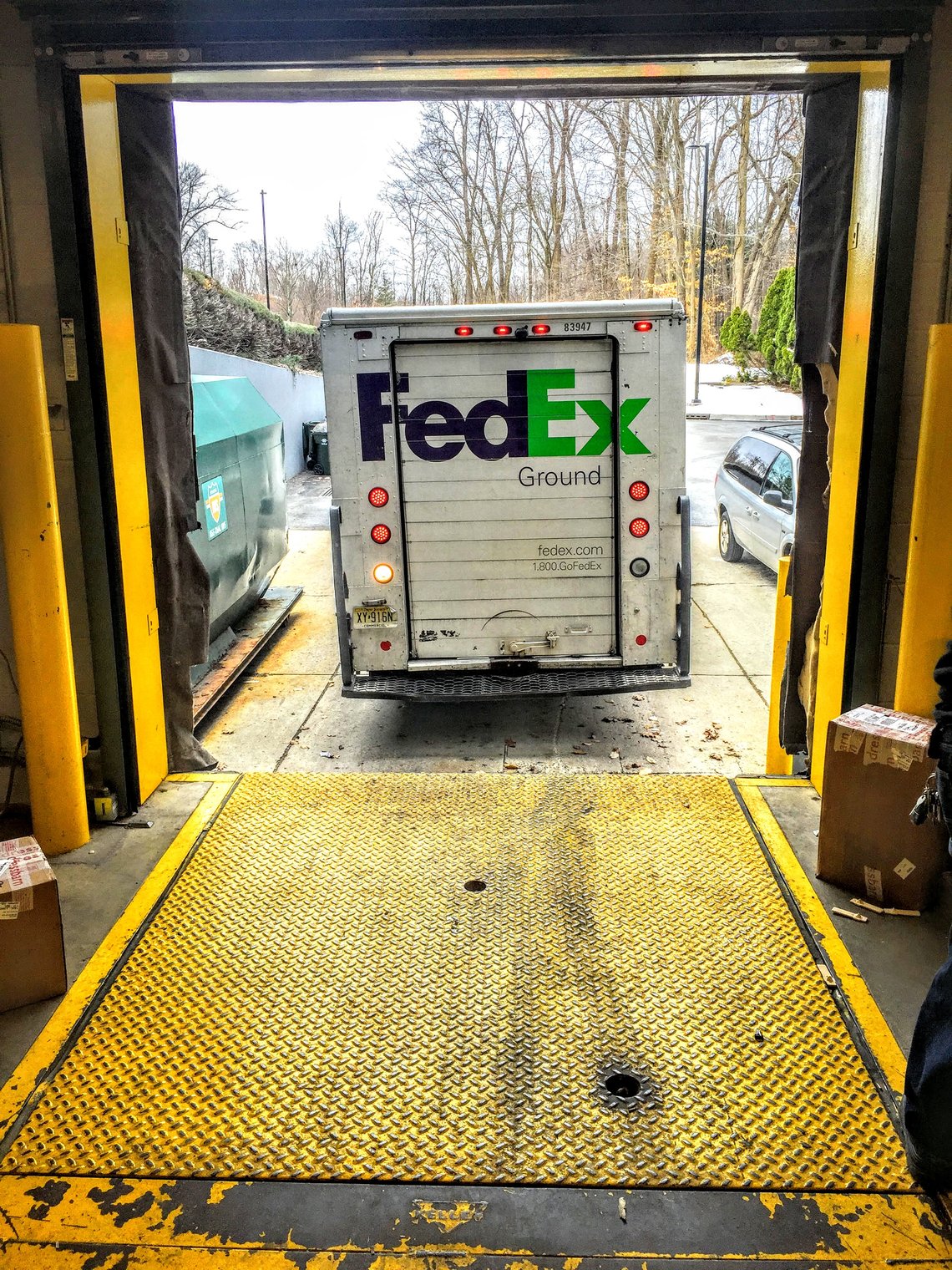 Our team at Loading Dock, Inc.is ready to repair, service, maintain and replace your loading dock plates, dock doors, door pads, loading dock foam cushions, dock leveler lifts, truck restraints and dock rubber bumper pads in Somerset County, NJ. We are fully stocked with loading dock parts for hydraulic and mechanical dock leveler repairs.
Loading Dock, Inc. 20 Meta Lane Lodi, NJ07644 973-4714060 info@dockndoor.com
For 24 hour emergency service, please contact us at 800-362-6367
SOMERSET COUNTY, NJ TOWNS
Belle Mead,Bernardsville,Blackwells Mills,Blawenburg,Bound Brook,Bradley Gardens,Clyde,East Franklin CDP,East Millstone,East Rocky Hill CDP,Far Hills,Finderne,Franklin Center CDP,Franklin Park CDP,Green Knoll,Griggstown,Harlingen,Kingston,Manville,Martinsville,,Middlebush,Millstone,North Plainfield,Peapack and Gladstone borough,Pleasant Plains,Raritan,Rocky Hill,Six Mile Run CDP,Skillman,Somerset,Somerville,South Bound Brook,Ten Mile Run,Voorhees,Watchung,Weston,Zarephath,Basking Ridge,Bedminster,Blaziers Corner,Bloomingdale,Bound Brook Junction,Branchburg Park,Bridgepoint,Burnt Mills,Chimney Rock,Coontown,Dutchtown,Fairview,Flagtown,Frankfort,Gladstone,Grandview,Greater Cross Roads,Hamilton,Higginsville,Hillsborough,Lamington,Liberty Corner,Lincoln Park,Lyons,Madisonville,Mettler,Milltown,Mine Brook,Montgomery,Mount Bethel,Mount Horeb,Neshanic,Neshanic Station,North Branch,North Branch ,epot,Peapack,Pill Hill,Plainville,Pleasantview,Pluckemin,Pottersville,Rock Mill,Round Top,Royce Valley,Sixmile Run,Smalleytown,Somersetin,South Branch,Springdale,Sunset Hill Garden,Ukrainian Village,Van Dorans Mills,Vliettown,Warrenville,Washingtonville,Woodfern,Woods Tavern,Zion