Sometimes you have buildings with severe masonry damage on the wall due to poorly designed loading dock equipment. As a building owner or manager, you should consider installing extended dock levelers and tapered dock seals if you have declining driveways.
Declining Driveway Main Issue:
When you have a decline into the opening, the truck can hit the masonry header creating costly building damage.


Problem: A Truck Hitting the Masonry Header Because of a Declining Driveway

Declining Driveway Solutions:

1. Install Tapered Dock Seals

(also known as tapered side pads and tapered foam seals)
Install a tapered dock seal to match the decline slope. It will compensate for and will provide the best seal on both, declined or inclined approaches.

The tapered dock seals are designed to match the angle of a truck on a sloped approach. Tapered Dock Seals are custom-made to fit the slope of your dock area. This angular design provides a tight seal when a truck is backed against the tapered pads.


Tapered Dock Seal Installation for a Declining Driveway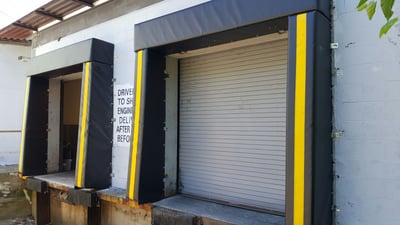 Tapered Dock Seal Installation for a Declining Driveway


2. Install an Extended Dock Leveler
You can order extension plates to suit extended dock leveler pits or your edge of dock leveler. The dock leveler is extended to the outside opening to compensate for the declining slope. This keeps the top of the truck from hitting the building wall.

Extended Dock Leveler Installation for a Declining Driveway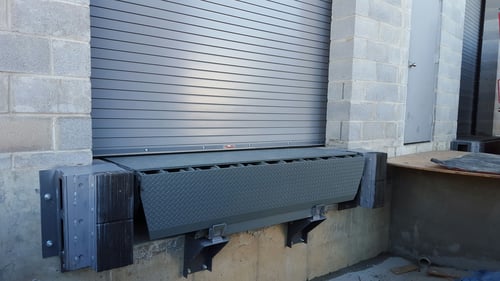 Extended Dock Leveler Installation for a Declining Driveway (Outside View)
Extended Dock Levelers and Tapered Dock Seal Installation for a Declining Driveway (Outside View)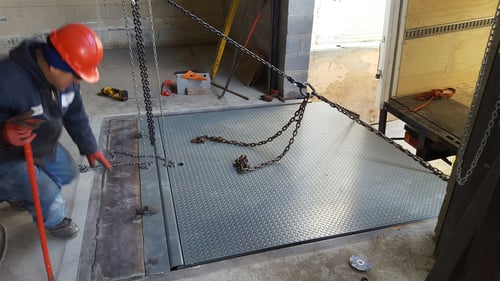 Extended Dock Leveler Installation for a Declining Driveway (Inside View)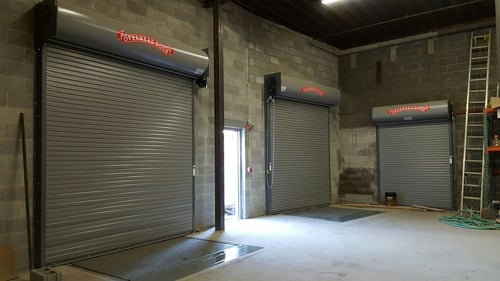 Extended Dock Leveler Installation for a Declining Driveway (Inside View)
Loading Dock, Inc. has been selling, installing, maintaining and repairing mechanical, hydraulic, air-powered and vertical dock levelers, as well as dock seals for over 40 years in New Jersey and New York City Metro area. If you need assistance, call: 973-471-4060 or email us at info@dockndoor.com
24-hour Emergency Service Available at 973-471-4060