Dock lifts and scissor lifts are exposed to many hazards, such as truck and weather damage. Many times, their structure and hydraulic parts are found sitting in water. Rust is the number one reason that a dock lift needs to be replaced.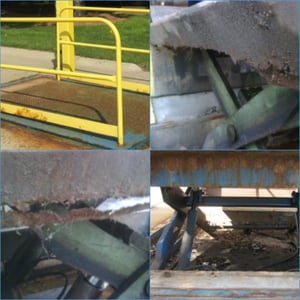 Rusted Dock Scissor Lift



Dock Lifts & Scissor Lift Inspections
Have your old, worn-out, tired dock lift or scissor lift inspected by a member of our team. Let us help you determine if you need a new one or if you can repair the one that you have.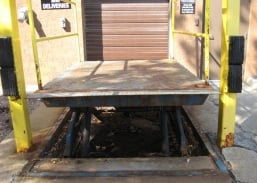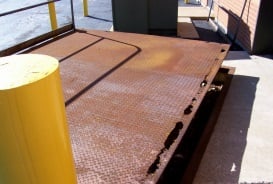 Rusted Dock Scissor Lift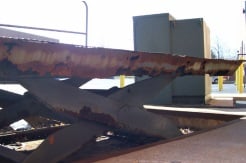 Some industrial lifts are intended to be used for the elevation of personnel. Devices such as handrails, gates and snap chains are typically provided by the manufacturer and should be in good condition at all times. Do not attempt to use the lift if any safety service is not in place and is not functioning as it was intended.
If the scissor lift or the dock lift is found to be in need of repair or in any way unsafe, or contributes to an unsafe condition, the matter shall be reported immediately to the user's designated authority, and the lift shall not be operated until it has been restored to safe operating condition.
Industrial lifts may become hazardous if maintenance is neglected or repairs or adjustments are performed contraty to the manufacturer's instruction plates, tags, or decals including all precautionary labeling and instructions shall be maintained in legible condition.
Replace Your Dock Lift with a Southworth Dura-Dock Lift

If it's time to replace your dock lift, it's best to replace it with a Dura-Dock Lift. These hydraulic scissor lifts can be installed indoors or outdoors, pit mounted, pad mounted or surface mounted.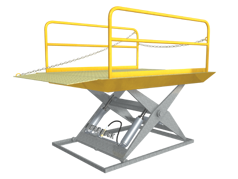 Dura-Dock Lift

Southworth dock lifts are more versatile than dock levelers, faster and easier than manual loading and unloading, safer than ramps and inclines and less expensive than recessed truck wells.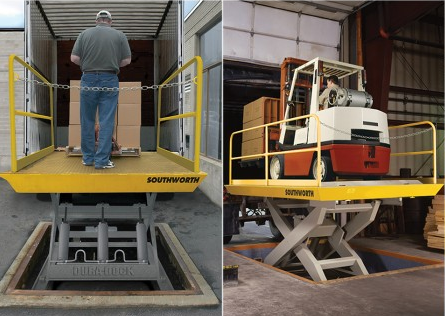 Southworth Dura-Dock Lift

Southworth Dura-Dock Lifts come with the following standard features:
✓ Galvanized Base and Scissor Legs
✓ Biodegradable Hydraulic Fluid (environmentally friendly)
✓ Pre-wired Power unit and Control Panel
✓ 5000, 6000 & 8000 lb. Capacity Loading Dock Lifts
✓ Choose Pit Mounted Dock Lift or Pad Mounted Dock Lift Configuration
✓ Raised Heights of 67" and 69"
✓ Platform Sizes up to 96" x 120"
✓ Corrosion Resitant Finish on 5000 and 6000 lb.


---
Now it's time to say goodbye to your old, rusty, worn out scissor dock lift . Have your old dock lift inspected by us today!
For more information, please give us a call at 973-471-4060 or email us at info@loadingdock.com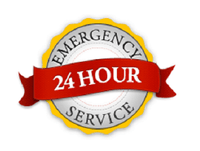 For 24-hour emergency service,
please contact us at 973-471-4060.
We service Northern New Jersey (Bergen, Passaic, Union, Essex, Morris, Hudson, Middlesex, Hunterdon, Mercer and Somerset county/counties), Manhattan, New York City, Brooklyn, Queens, Staten Island, Bronx, Westchester and Rockland.