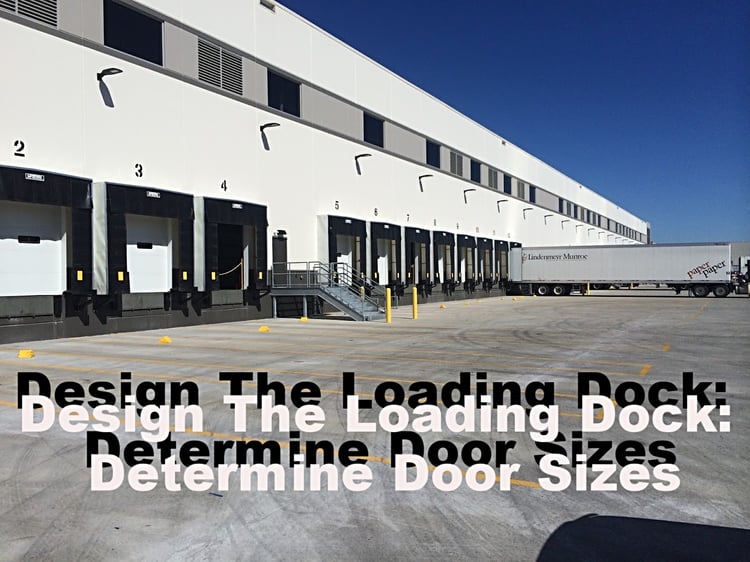 The maximum trailer size limits are 8'6" wide x 13'6" high (varies by state). With a special permit, a flatbed may exceed the maximum width.
Door Widths: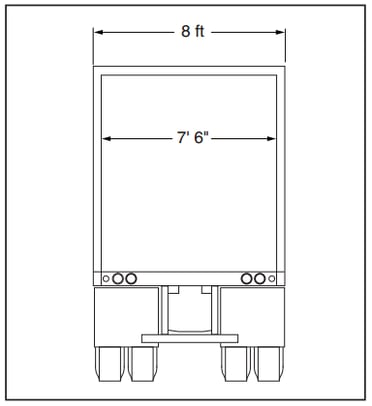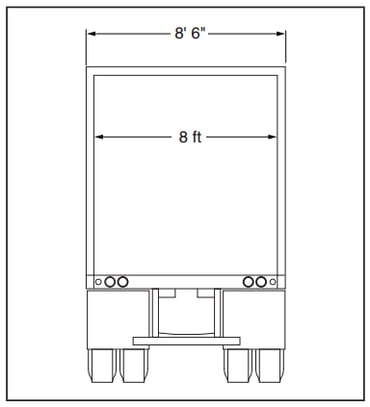 Determine the door sizes along with selecting the sealing system. Keep doors as small as possible ─ usually narrower than 8 ft ─ in temperature-controlled docks, where energy is lost through doors. Space the doors 12 ft apart to accommodate most trucks, sealing systems, and communication light systems. Dock doors narrower than 8'0" are commonly installed with compressed foam dock seals for temperature control of refrigerated operations.
9 ft wide doors should be used to service 8'6" wide trailers. Side-by-side palletizing is simplified, potential for product damage is reduced, and oversized loads can be serviced. The doors should be between 8'6" and 9'0" wide to allow for trucks to park off-center. A 10 ft wide door can be designed for oversized loads. Note that wider doors require more building space, which may not be available.
REMEMBER: Compression of seals may reduce the effective width and full access to trailer.
Door Heights:
Doors are typically 8 ft, 9 ft, or 10 ft high. 8 ft high doors can accommodate many loading and unloading operations where height is not critical, but cannot accommodate floor-to-ceiling loading (Figure1). 8 ft high doors do not maximize the usage of the available height in the trailer, which leads to higher freight costs.
A 9 ft high door allows for improved floor-to-ceiling loading (Figure 2) as a higher load can pass through the door. Fuller, tighter loading makes for better space utilization with a decreased risk of product damage due to door impact. The 9 ft height suits a wide range of applications. However, in trailers with lower height there may be a gap between the trailer and the top of the door. The gap can be closed off with a dock seal or shelter.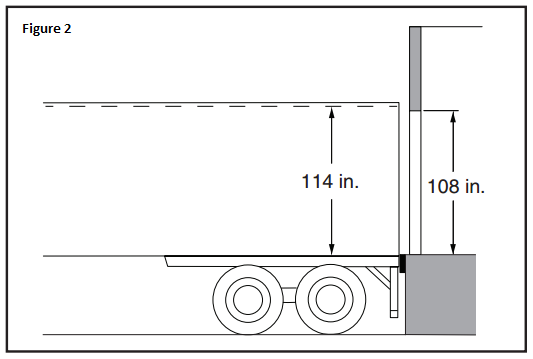 A 10 ft high door services the full range of loading and unloading operations (Figure 3). 10 ft high doors accommodate trailers of heights up to and including high cube trailers and high cube sea containers.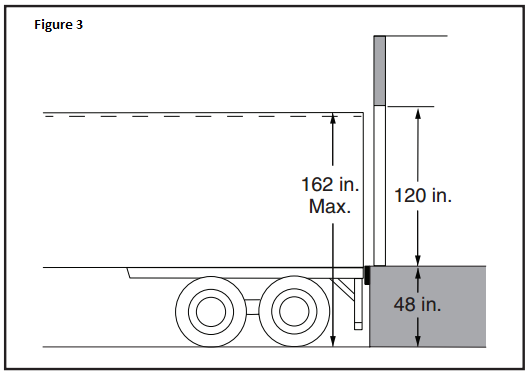 To provide full access to the entire width and height of a full-size trailer, the dock door should extend the full height of the trailer (13 to 14 ft) above the parking area.
Loading Dock, Inc. Installations: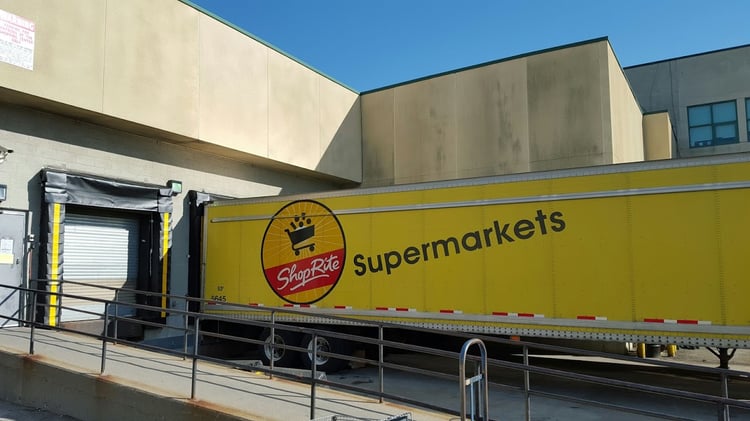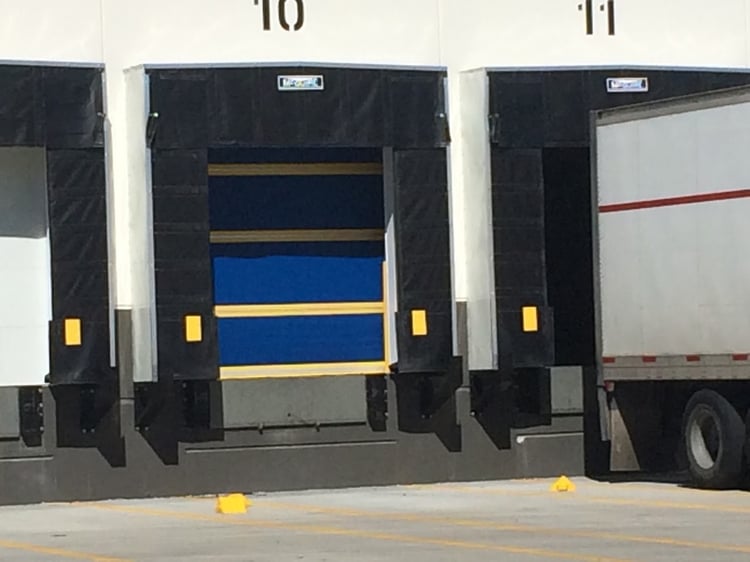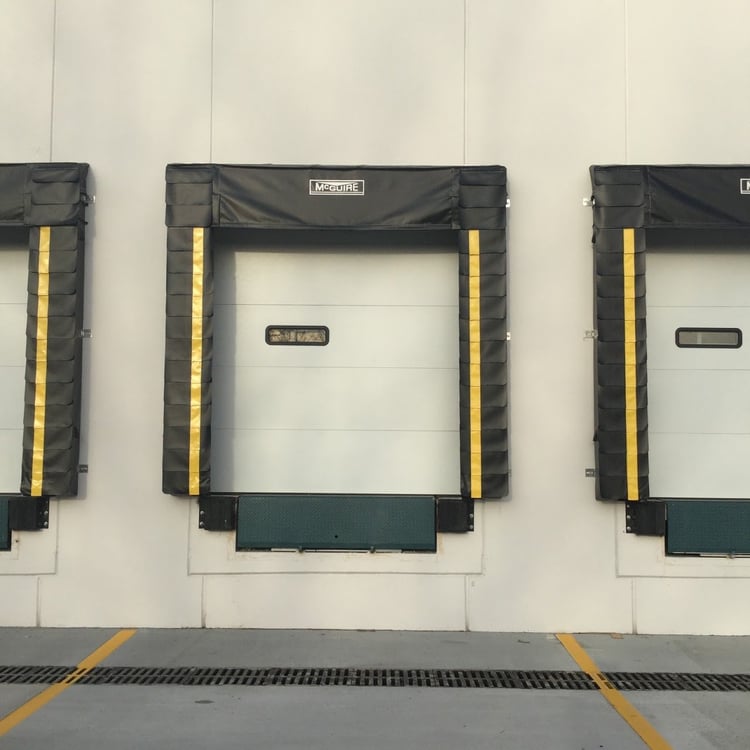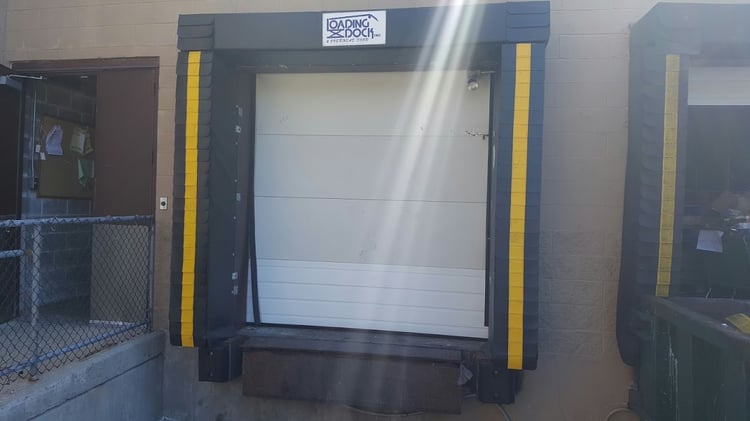 The top-notch repairmen at Loading Dock, Inc. have broad knowledge and experience when it comes to providing installations, repairs and maintenance for loading dock doors. They offer loading dock door designs and door solutions that match your unique facility.
Click the "Schedule Estimate" below! ↓
For more information, please give us a call at 973-471-4060 or email us at: info@dockndoor.com We service Northern New Jersey (Bergen, Passaic, Union, Essex, Morris, Hudson, Middlesex, Hunterdon, Mercer and Somerset county/counties), Manhattan, New York City, Brooklyn, Queens, Staten Island, Bronx, Westchester and Rockland.