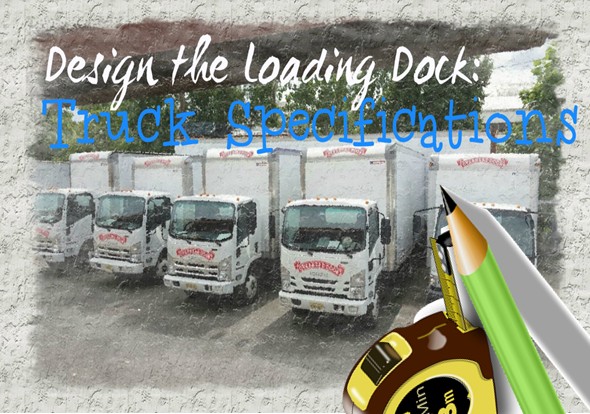 Determine the types and dimensions of the trucks that will use the docks. List each truck's length, width, height and bed height. See Image 1 through Image 6 for the dimensions of common truck and trailer designs. Note that weight of freight can cause a variance of up to 6 in. in trailer and bed heights.
The dimensions may also be affected by air suspension systems. Use Image 1 through Image 6 for preliminary design, but obtain actual truck specifications before making final design decisions.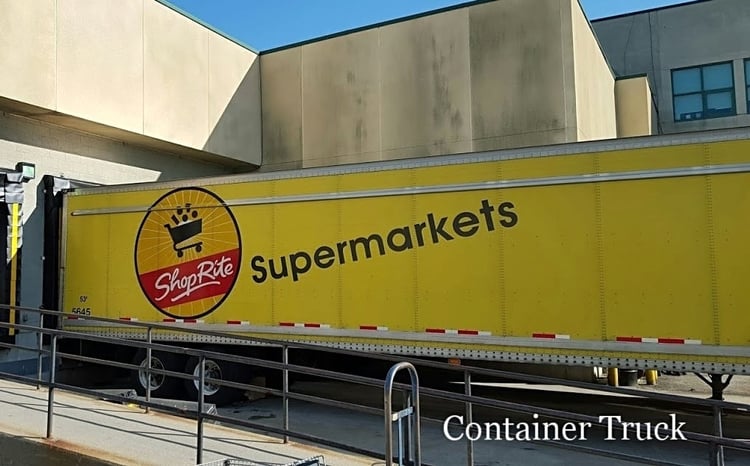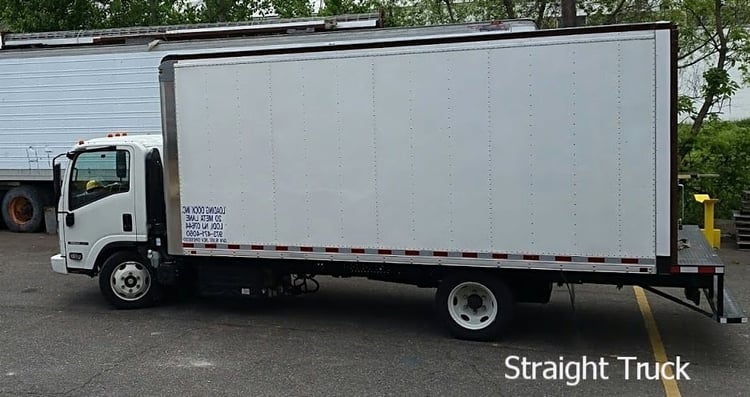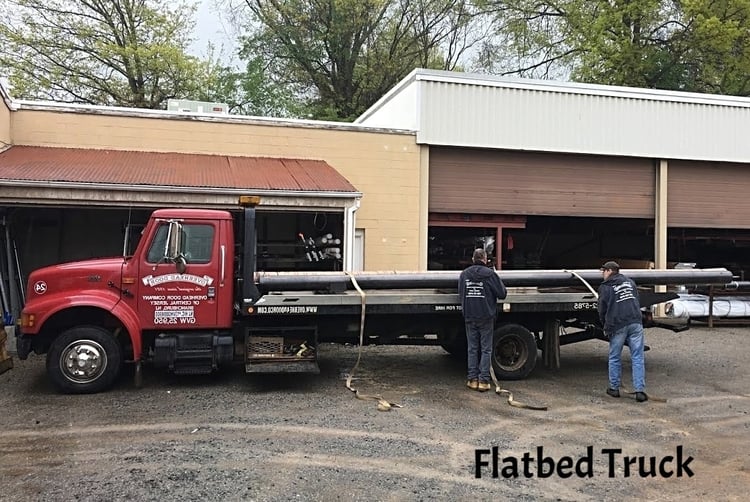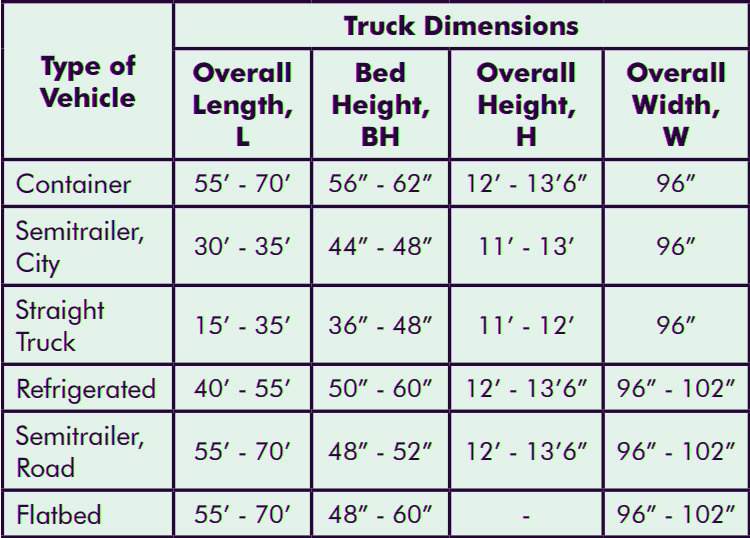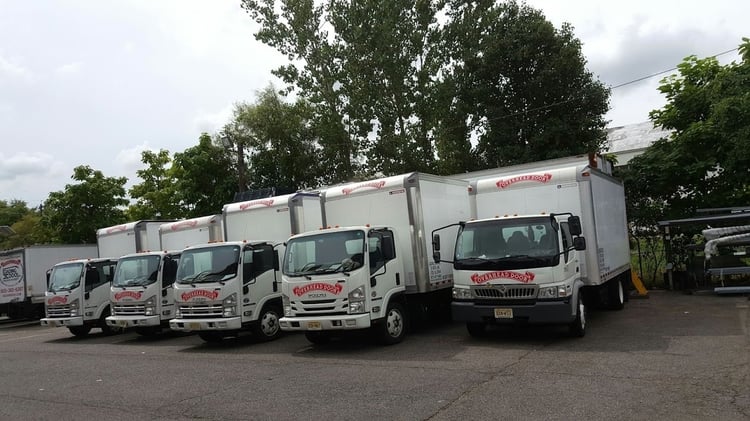 Appropriate and effective loading dock design and planning can ensure uncomplicated loading and unloading of trucks: Container Trucks, Semitrailer City, Straight Truck, Refrigerated Truck, Semi Trailer Road and Flatbed Truck. Get expert recommendations from the most outstanding technicians at Loading Dock, Inc. for dock design and loading dock plan.
Click "Schedule Estimate" Now!
For more information, please give us a call at 973-471-4060 or email us at: info@dockndoor.com
We service Northern New Jersey (Bergen, Passaic, Union, Essex, Morris, Hudson, Hunterdon, Somerset county/counties), Manhattan, New York City, Brooklyn, Queens, Staten Island, Bronx, Westchester and Rockland.