Human error, wear and tear or aging are all factors to expect and plan for during your equipment's lifespan. Will you replace your loading dock equipment, upgrade it or repair it when something goes wrong? How do the professionals decide?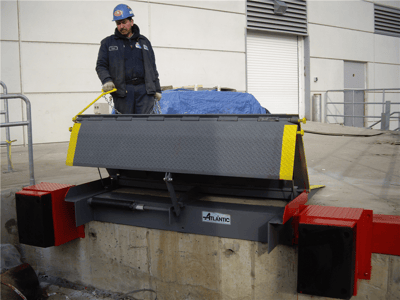 Preventive Maintenance for Loading Docks:
Having a scheduled maintenance plan for your loading dock is a form of capital preservation as it will always be less costly than having to pay for emergency breakdowns. The main objective of the maintenance plan is to keep the equipment running as it should, so any issues can be corrected as early as possible.


Benefits of Planned Maintenance Programs (PMP) for Loading Docks:
These are some of the benefits that you can expect when you combine a highly trained maintenance team and planned maintenance program for your loading dock:
1.- PMPs allow specialized maintenance technicians to examine the dock equipment and determine whether it needs to be replaced, repaired or upgraded.
2.- PMPs offer the advantage to measure and predict what will happen to your equipment and when, preventing most (negative) surprises.
3.- Maintenance technicians most likely will have the right parts in stock or a plan to replace obsolete loading docks. Parts sometimes have to be replaced or phased out because they are no longer being produced. PMPs keep track of aging parts.
5.- Downtime can be scheduled when it is convenient for the team and less costly for operations.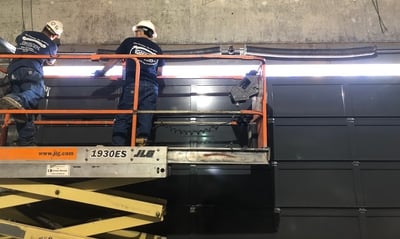 When to Stop Maintaining or Repairing, and Start Upgrading Your Loading Dock Equipment?
Ask to team and to your maintenance technician the following questions to considerate upgrading your dock equipment:
→ Is it still the right capacity?
→ Is it still the right equipment for the environment?
→ Does the current machine follow the present industry best practices?
→ What is the ROI (return on investment) of the current repairs and what is the break even point?
→ Are there additional benefits associated with making an upgrade (warranty, speed, energy consumption, less noise, temperature, environmental separation, sealing)?
→ If you make an upgrade, will it become a safer environment for your workers?
→ Is there value in increasing the efficiency and productivity of this process? Will there be added value in an upgrade that can put time back into the operation or let the machine do most of the work? For example: What would be the main benefits if you're considering replacing your old mechanical dock leveler for a new hydraulic dock leveler? A push of a button can shave time off and increase safety at the loading dock every truckload as the operator no longer needs to walk onto the dock or onto the truck and strain over physically pulling a leveler system every single time your products are ready to be loaded/unloaded.
Activating a Hydraulic Dock Leveler by Pushing a Button

Contact Us to Help You Create Your Preventive Maintenance Plan
Having it will decrease costly downtime by preventing malfunctions, and reducing the need for emergency repairs and it will also improve the operational efficiency, safety, and reliability of your business.

How Often Should Preventive Maintenance Be Scheduled?
The frequency will vary according to conditions under which the loading dock equipment or the dock door regularly operates. It will improve the operational safety, efficiency and reliability of your business. It will decrease costly downtime by preventing malfunctions, and reducing the need for emergency repairs.
→ Our trained service professionals have extensive experience
in preventive maintenance so they can easily identify potential
problems before they occur. ←
We're here to help you create your preventative maintenance whenever you are willing to shift away from reactive maintenance and uncertain service decisions.