A loading dock leveler plate is basically a solid ramp, that efficiently connects the gap between the dock and the truck. It plays an important role in moving light & heavy materials and safely when employees are working in the loading dock area. Manual spring dock plates are highly susceptible to cause accidents if they have damaged welds, broken pull chain, faulty springs and have accumulated debris. So instead of buying a new one, why not just get them serviced and repaired by our competent team of highly experienced professionals at Loading Dock, Inc.
We also provide repairs for your PowerRamp Loading Dock Equipment. PowerRamp company started manufacturing loading Dock Equipment since 1961. They offer comprehensive loading dock solutions and leveling equipment that are high standard and guaranteed safe to use. Our highly dedicated team of repair staff at Loading Dock, Inc can repair any damage and attend to the maintenance needs of your PowerRamp Dock Levelers, Specialty Levelers, Safety Products and Accessories.
Below are pictures and models of PowerRamp Loading Dock leveler equipments we service, fix and upgrade:
Dock Leveler
1. Hydraulic Levelers
The Hydraulic levelers are tough and superior quality dock leveler that gives unmatched efficiency. These type of levelers are extensively hydraulic in terms of operation and structure.
PR Series Hydraulic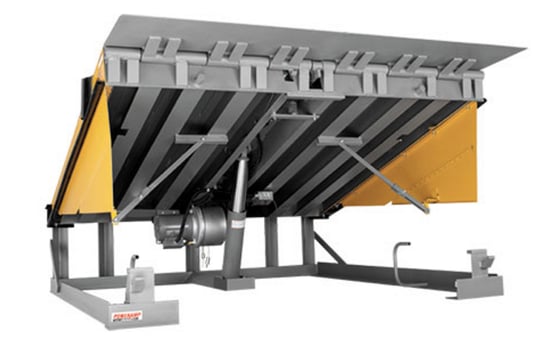 PR Series Hydraudlic levelers are available in models PR-66, PR-68, PR-610, PR-612, PR-656, PR-658, PR-6510, PR-6512, PR-76, PR-78, PR-710 and PR-712.
VH Series Hydraulic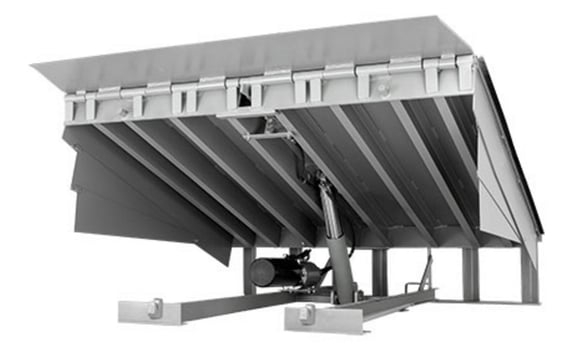 VH Series Hydraulic Dock Levelers are available in models VH-66, VH-68, VH-610, VH-612, VH-656, VH-658, VH-6512, VH-76, VH-78, VH-710 and VH-712.
EH Series Hydraulic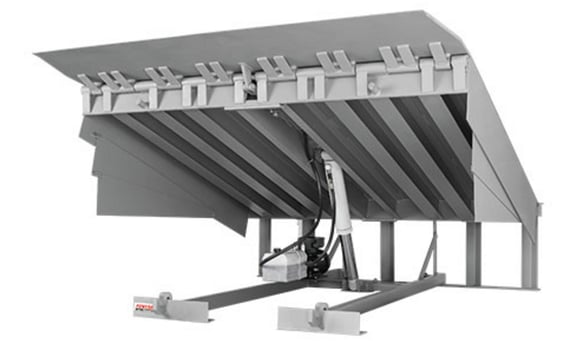 EH hydraulic series are available in models EH-66, EH-68, EH-610, EH-656, VH-658, EH-6510, VH-76, EH-78 and EH-710.
LHP Series Hydraulic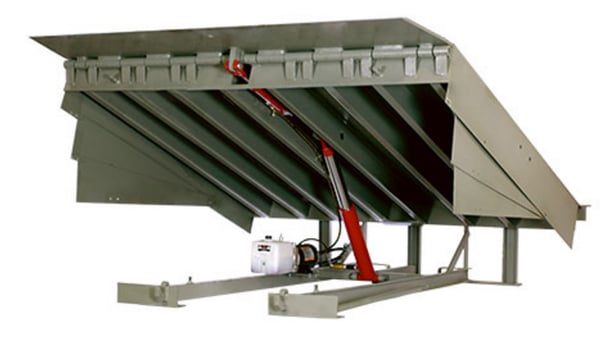 LHP Series Hydraulic levelers are available in EH-66, EH-68, EH-656, VH-658, VH-76 and EH-78.
Need upgrades and repairs for your PowerRamp Hydraulic Dock Levelers? Book a service call to have them checked by our team of experts. We can provide cost- effective solutions for your PowerRamp Hydraulic Dock Levelers.
2. Air Powered Levelers
AP Series Air Powered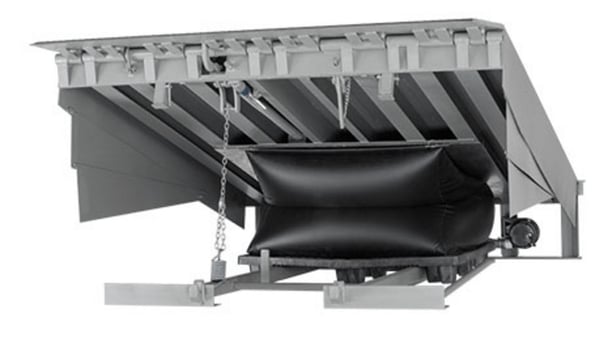 The AP Series Air Powered Dock Leveler is available in models PR-66, PR-68, PR-610, PR-612, PR-656, PR-658, PR-6510, PR-6512, PR-76, PR-78, PR-710 and PR-712.
CentraAir® Air Powered Dock Leveler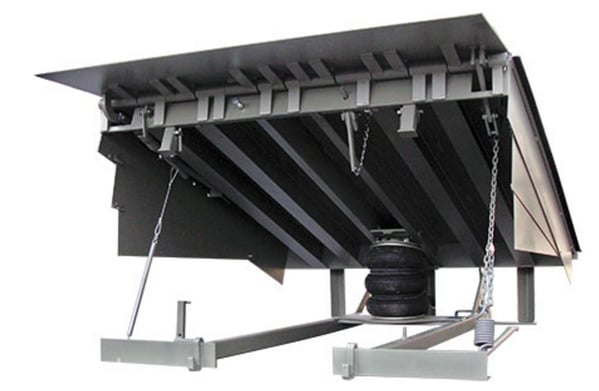 This CentraAir Powered Dock Leveler is available in models CA-66, CA-68, CA-610, CA-656, CA-658, CA-6510, CA-76, CA-78 and CA-710.
Mechanical Levelers
HM Series Mechanical Dock Leveler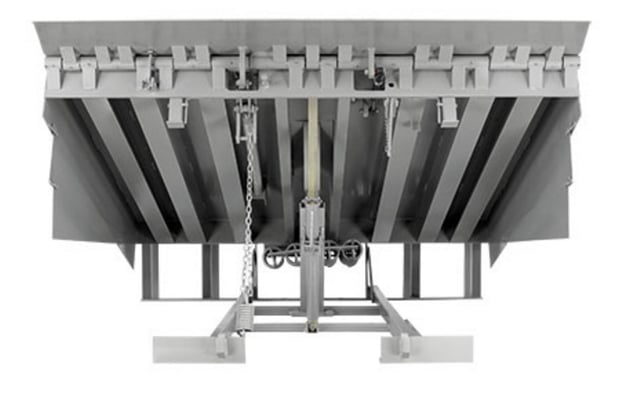 The HM Series Mechanical Dock Levelers are available in models HM-66, HM-68, HM-610, HM-656, HM-658, HM-6510, HM-76, HM-78 and HM-710.
CM Series Mechanical Dock Leveler
The CM Series Mechanical Dock Levelers are available in models CM-66, CM-68, CM-610, CM-656, CM-658, CM-6510, CM-76, CM-78 and CM-710.
LMP Series Mechanical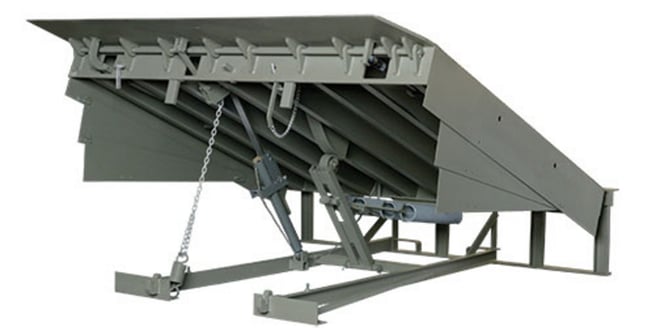 The LMP Series Mechanical Dock Leveler comes in models LMP-66, LMP-68, LMP-656, LMP-658, LMP-76 and LMP-78.
Specialty Levelers
EOD Levelers
This EOD Levelers is cautiously constructed and engineered, that is guaranteed to be functional over long period of time.

XL Series Hydraulic
XL Series Hydraulic is the boss when it comes to Hydraulic dock equipment because of its toughness and advanced fluid- block technology .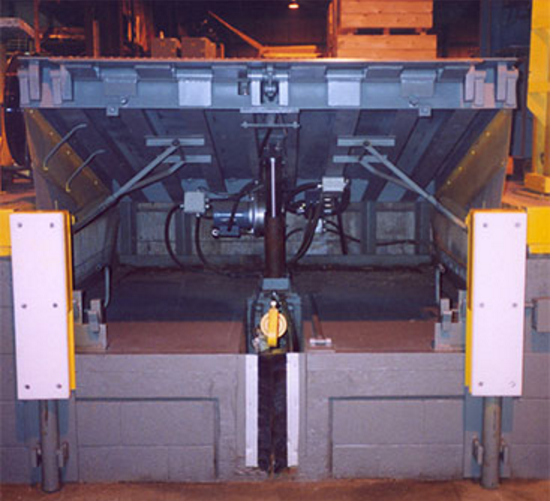 Xl Series of PowerRamp Specialty leveler is available in models XL-88, XL-810, XL-812, XL-8.518, XL-8.510, XL-8.512, XL-98, XL-910 and XL-912.
VS Series Hydraulic
PowerRamp's VS Series Hydraulic leveler provides unrivaled ecological restriction for storage of food and for thermal receptive applications.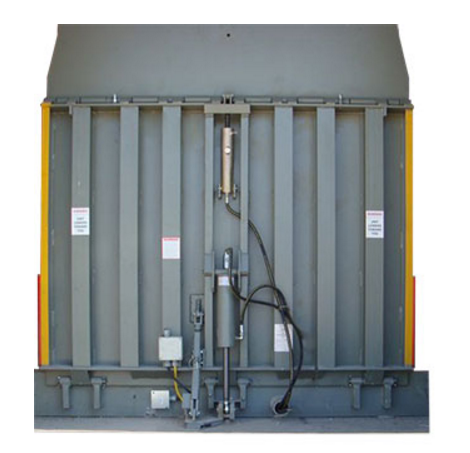 VS Series Hydraulic leveler comes in models VS-65, VS-66, VS-68, VS-655, VS-656, VS-658, VS-75, VS-76 and VS-78.
RCR Series Hydraulic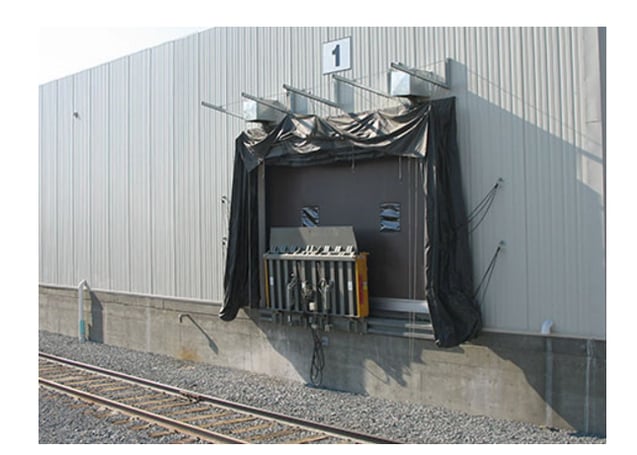 RCR Series Hydraulic comes in models RCR-6.0, RCR-6.5, RCR-7.0, RCR-7.5, RCR-8.0, RCR-8.5 and RCR-9.0.
Portable Steel Yard Lamp
Allows smooth movement from dock height down to the surface ground, or from the ground towards the back of the truck.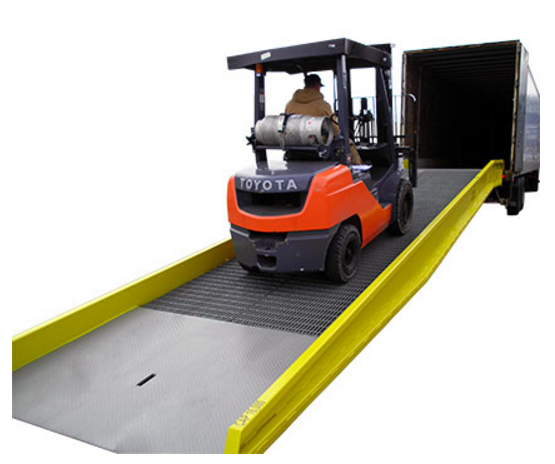 Lizard Lip
A Specialty Hydraulic loading dock with expandable lip that extends to the back of the truck. This unit functions freely of the leveler.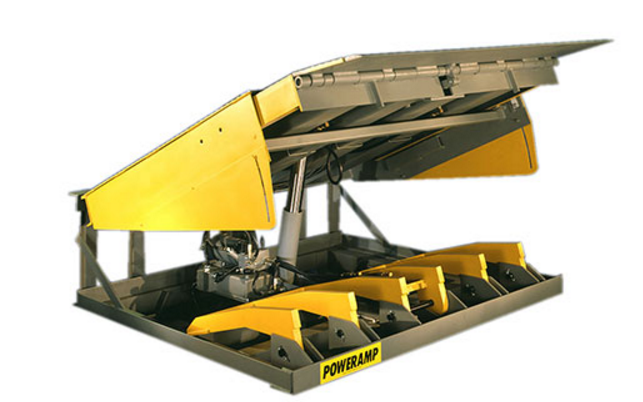 Specialty Levelers are more likely to get worn out, or be damaged by excessive use over long period of time. Have your PowerRamp Specialty Levelers and other PoweRamp equipment repaired and upgraded.
Powerlift™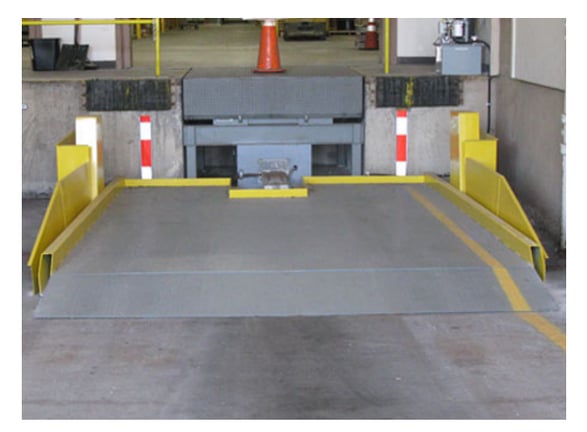 Powerspan Bridge
Powerspan Bridges allows worry free passage of railroad spurs and provides easy access connection among buildings.
Safety Products
1. Vehicle Restraints
PowerHook® Series Automatic
A reliable truck confining system that guarantees safety for handling activity. It has pulling force capacity of 35,000 lbs for added security and durability.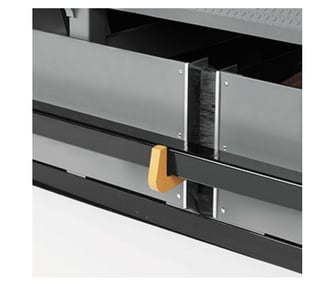 PowerHold® Series Automatic
A non-collision and self adjusting Hydraulic truck restraint arrangement that has a pull-out force capacity of 30,000 lbs. The Power Hold Series Automatic eradicates the urgency for modifying mechanical parts.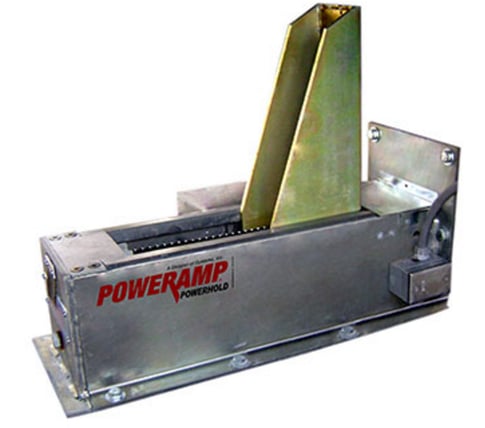 TPR® Series Automatic
TPR Series is self-regulated and is capable of protecting trailer's rig from the likelyhood of untimely trailer detachment. It can also conform to any kind of loading docks that you currently use.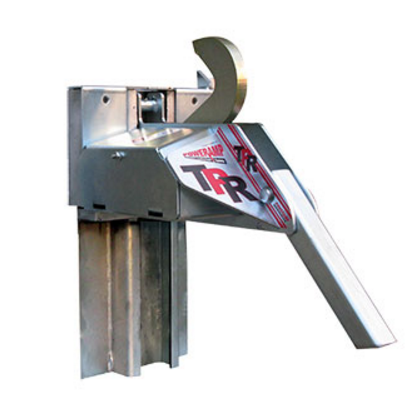 PowerStop® Series Automatic
Power Stop Series/Automatic offers hassle-free installation and inexpensive restraining system. It has a pull out force capacity of 32,000 lbs.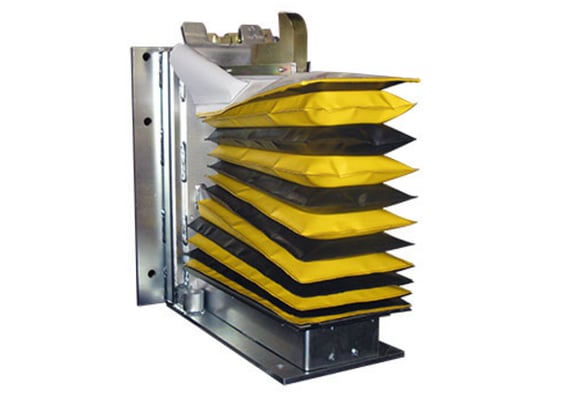 PowerStop® Series Manual
A budget friendly option for logistic operations, the PowerStop® Series Manual offers safety reinforcement to your loading dock.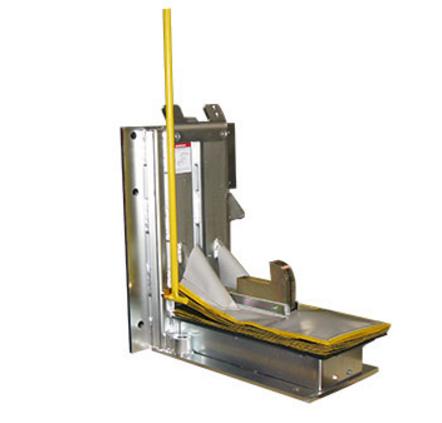 Dock Communication System
Dock Alert
Dock Alert is a cost-efficient and dependable lighting structure. The Dock Alert serves as a communication channel among the dock personnel and truck drivers.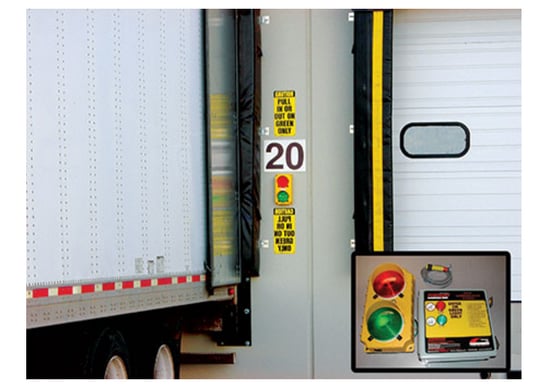 Safety Barrier
Barrier Lip Leveler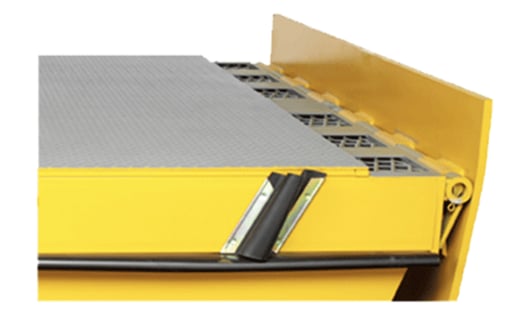 Barrier Lip Leveler is reliable in ensuring that lift trucks won't go over the dock edge and in protecting the overhead door.
Bar Lift Barrier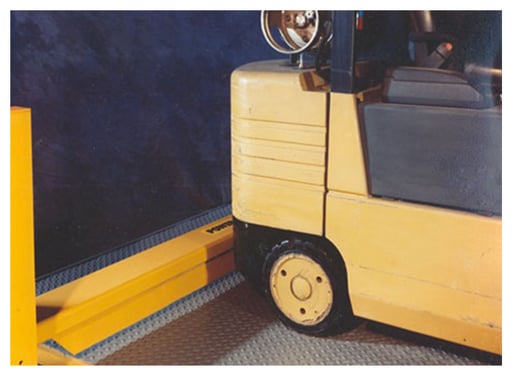 The Bar Lift Barrier also keeps trucks from going over the dock edge. It has a recurrent impact capacity of 10,000 lbs. load and 4mph in motion.
Accessories
CentraPower®
This has respective control buttons that makes the operation convenientand identical to the user. The CentraPower® is available with back up pump and motor.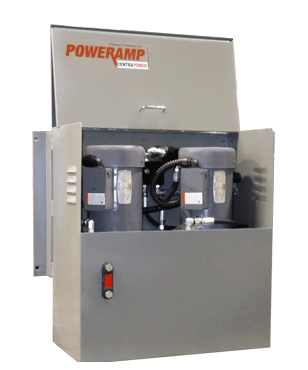 Dock Bumpers
PowerRamp Dock Bumpers are available in 2 varieties: the Laminated Bumpers and Molded Bumpers.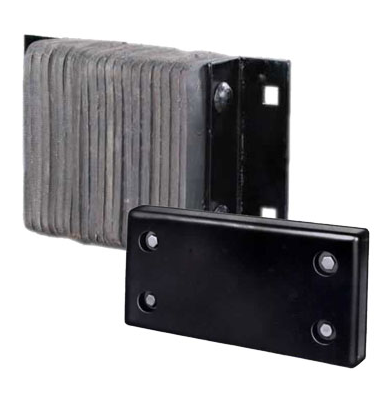 Optimal performing loading dock equipment guarantees safety and productivity in the workplace. Have the best solution for your PowerRamp equipment needs. Our competent team of repairmen at Loading Dock, Inc can provide service and maintainance to your PowerRamp Loading Dock equipment.
For more information, please give us a call at 973-471-4060 or email us at: info@dockndoor.com. We service Northern New Jersey (Bergen, Passaic, Union, Essex, Morris, Hudson, Middlesex, Hunterdon, Mercer and Somerset county/counties), Manhattan, New York City, Brooklyn, Queens, Staten Island, Bronx, Westchester and Rockland.