While commercial roll-up doors are the perfect solution for most parking garages, it's important to select the right spiral doors for your specific needs. Your customers expect overhead doors to work every time while providing quick and easy access. Rytec doors are designed and built to ensure long-term reliability with safe and high-speed doors for multiple parking garage applications.



The extensive experience of Rytec combined with the expertise of the professionals at Loading Dock, Inc. will ensure you have the right solution to meet your specific requirements. We will help you achieve the balance between budget, security, reliability, and appearance for your parking garage rolling door project.

Whether you are dealing with new parking garage construction or replacing older parking garage overhead doors, Rytec sets the standard when it comes to safe and efficient rolling doors. You'll find options for spiral doors that are perfect for industrial applications, office buildings, residential properties, and professional facilities.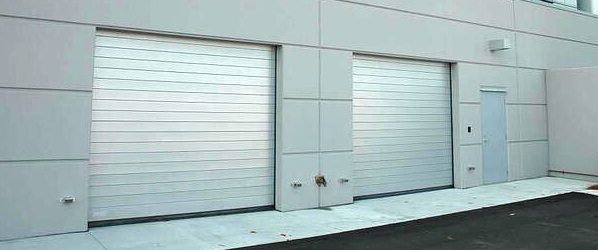 Rytec Aluminum High-Speed Roll Up Doors
You'll especially appreciate Rytec overhead parking garage doors if you are dealing with frequent cycle times. Depending on the model you select, these doors are designed to deliver opening speeds of up to 100 inches per second. For example, Rytec Spiral® FV delivers this high performance with additional benefits such as:
- Full-height visibility with durable LEXAN™ slats
- A patented spiral design using a durable AC drive
- Pathwatch™ Safety Light System
Rytec's Testimonial
Other options for your rolling door parking garage needs include the world's first Release & Restore™ high-speed rubber door that allows durable use even when it is struck by a vehicle.

When you turn to the team at Loading Dock, Inc. you get not only an extensive selection of the industry's best rolling doors, you gain access to professional installation and expert maintenance. We'll give you the peace of mind you desire and deserve when you allow us to install your Rytec parking garage rolling doors.

For more information, please give us a call at 973-471-4060 or email us at info@loadingdock.com

For 24-hour emergency service available for our existing customers, please contact us at 973-471-4060.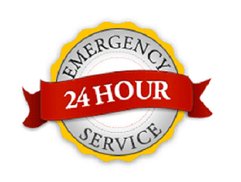 We service Northern New Jersey (Bergen, Passaic, Hudson, Union, Essex, Morris, Hudson, Hunterdon, Middlesex, Mercer and Somerset county/counties), Manhattan, New York City, Brooklyn, Queens, Staten Island, Bronx, Westchester and Rockland.