If your warehouse or industrial application calls for high-speed doors (high-performance doors), you want performance that eliminates any interruptions or work delays. Rytec Corporation not only understands your demanding environment, they have built their business around meeting and exceeding those expectations. That's why Rytec high-speed doors are a great solution.


If the specifications for your installation call for reliable, high-performance doors, you expect them to work all the time, every time. That calls for two primary requirements to come together seamlessly. First, you will only select doors that are designed from the ground up to deliver solid results whatever the environment. This means ensuring the fit, function and form of the door you install is precisely determined to meet your exact needs.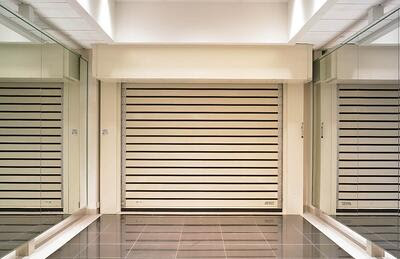 Rytec Spiral® HZ®- Hurricane Strength Roll Up Door


Secondly, the installation, maintenance and service of high-speed doors must meet the same uncompromising standards. When it comes to installation, our team is trained and experienced in how to do the job right the first time, every time. While any industrial door requires expert installation, high-performance doors that see regular and heavy use demand special attention.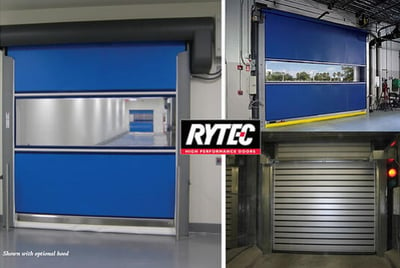 Rytec High-Speed Metal Doors & High-Speed Fabric Doors


Whether the application is cold-storage, commercial or industrial, high-quality Rytec doors are manufactured and evaluated to meet very precise specifications. However, those criteria are only as reliable as the quality of the installation process. Even the smallest variances in alignment, torque and a myriad of other details become very significant factors indoors that are expected to endure thousands of cycles.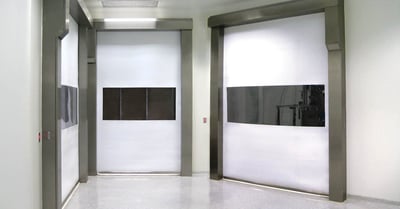 Rytec Clean Roll High Speed Fabric Door Pharma Seal


You make a significant investment in the high-performance doors you need to provide secure and reliable access and protection. That means you simply can't scrimp when it comes to professional installation and maintenance. We design doors that get the job done, and we train our teams on the exacting methods of installation required to meet that goal. Protect the peace of mind you pay for by choosing Rytec high speed doors.
To learn more about other options, check out our product catalog and choose the right commercial or industrial door for your facility. Spend some time looking at the sectional doors, rolling steel doors, other industrial doors and the accessories like commercial operators that you can find at Loading Dock, Inc.
You will appreciate not only our amazing selection but also the level of customer service and care you receive from our team of overhead door experts.
For more information, please give us a call at 973-471-4060 or email us at info@loadingdock.com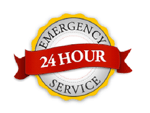 For 24-hour emergency service, please contact us at 973-471-4060.
We service Northern New Jersey, Manhattan, New York City, Brooklyn, Queens, Staten Island, Bronx, Westchester and Rockland.