A dock leveler, or dock lift plate is simply a....
BRIDGE!!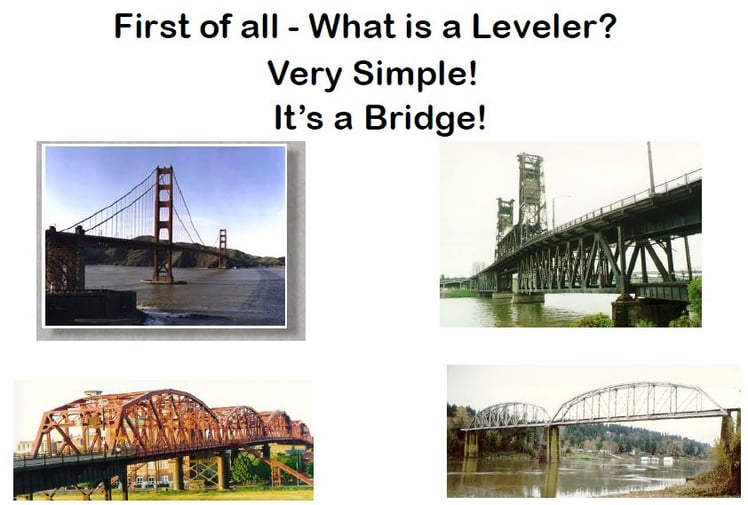 •Bridge the gap between the dock floor and the trailer bed
•Provide a safe bridge for material handling vehicles during
loading/unloading
•Steel bridge designed to work at various heights and accommodate
various weights
•Type of leveler is determined by volume of traffic, total gross weight of
load, difference in height between trailer & dock, productivity &
efficiency concerns and most of all - SAFETY
•Come in a variety of types - Safety Barrier Lip, Hydraulic, Mechanical,
Vertical Storing, Mechanical Edge of Dock and Hydraulic Edge of Dock
•Come in a variety of sizes - 6' - 6'6" - 7' wide and 6' - 8' - 10' long with
12' long available in hydraulics
•Come in a variety of capacities - 25K, 30K and 35K are most common
with 40K, 45K, 55K, 75K and 100K available per requirements
For more information, please give us a call at 973-471-4060 or email us at: info@dockndoor.com We service Northern New Jersey (Bergen, Passaic, Union, Essex, Morris, Hudson, Hunterdon, Somerset county/counties), Manhattan, New York City, Brooklyn, Queens, Staten Island, Bronx, Westchester and Rockland.