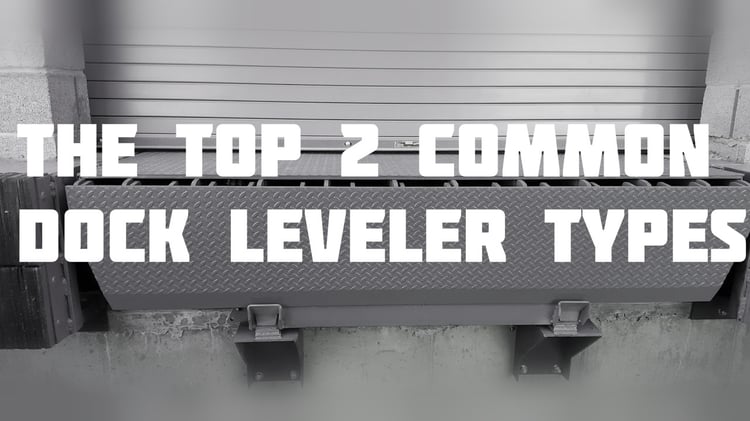 A dock leveler forms a ramp to bridge the distance between the dock and truck. It must be able to compensate for the up-and-down movement of the trailer during loading and unloading. A dockleveler must support extremely heavy loads, service a wide range of truck heights, and compensate for tilted trucks. A dockleveler includes a ramp and a lip. The ramp is hinged at along its rear edge, and the lip is hinged at the front of the ramp. To use a dockleveler, raise the ramp. The lip will swing out. With the lip extended, lower the ramp until the lip rests on the truck. Find out the top 2 common dock leveler types here.
The top 2 common dock dock leveler types are recessed and edge-of-dock.
1.) A recessed dock leveler is installed in a pit formed in the loading platform and is generally a minimum of 6 ft. long (Image 1).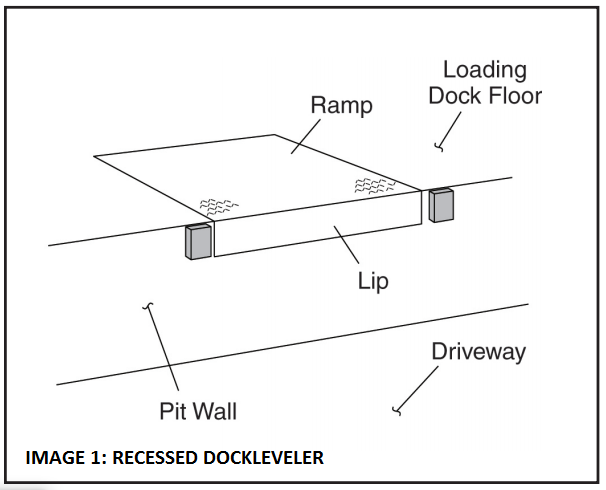 2.) An edge-of-dock dock leveler is normally installed on the face curb of the loading platform (Image 2).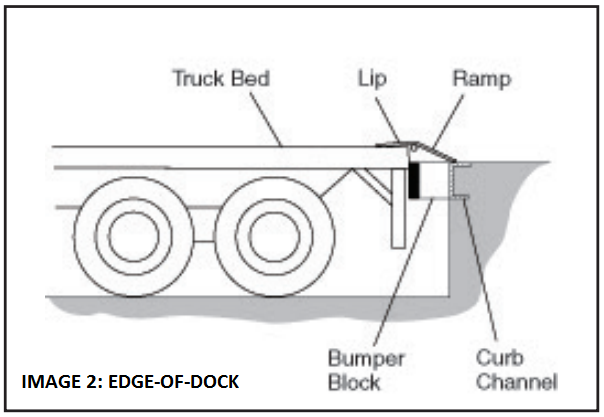 Loading Dock, Inc. service photos: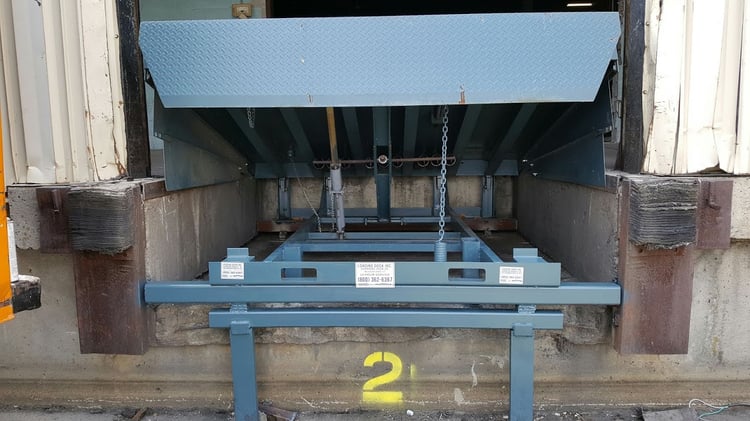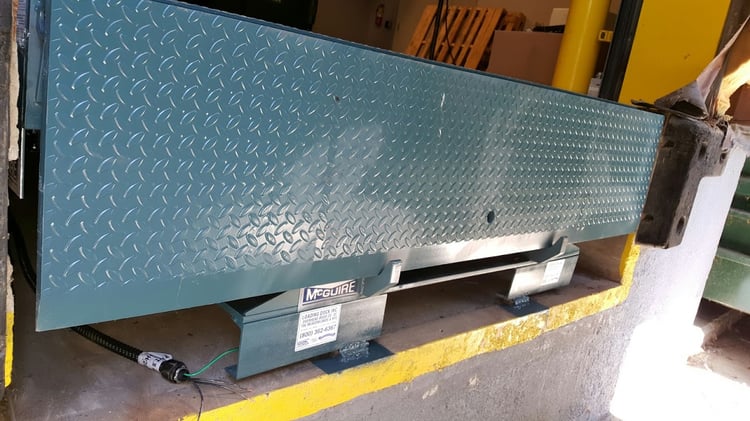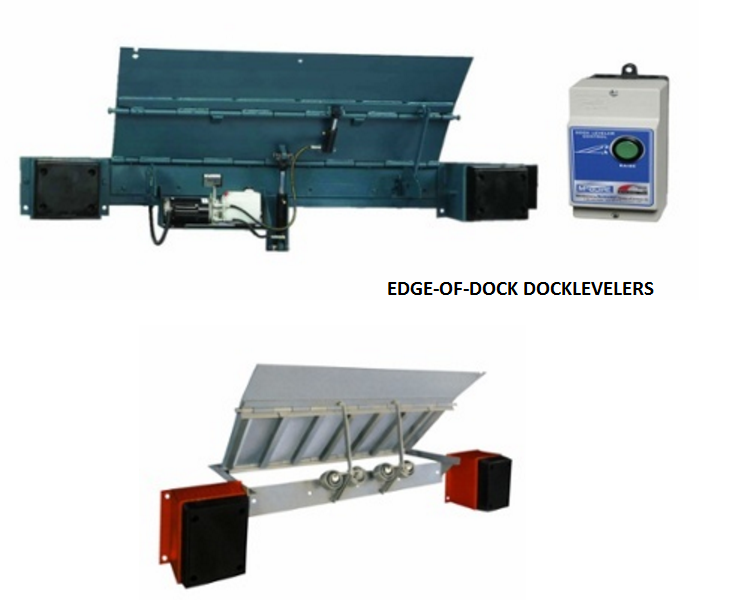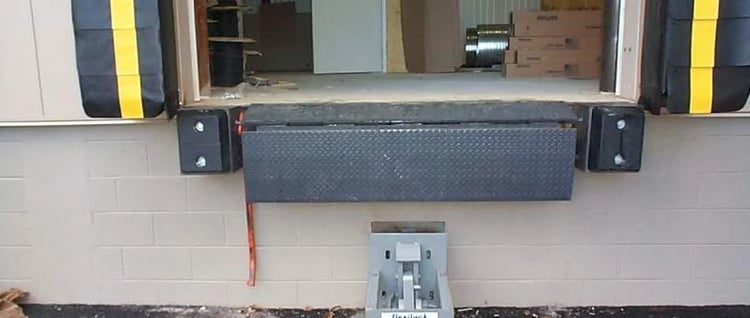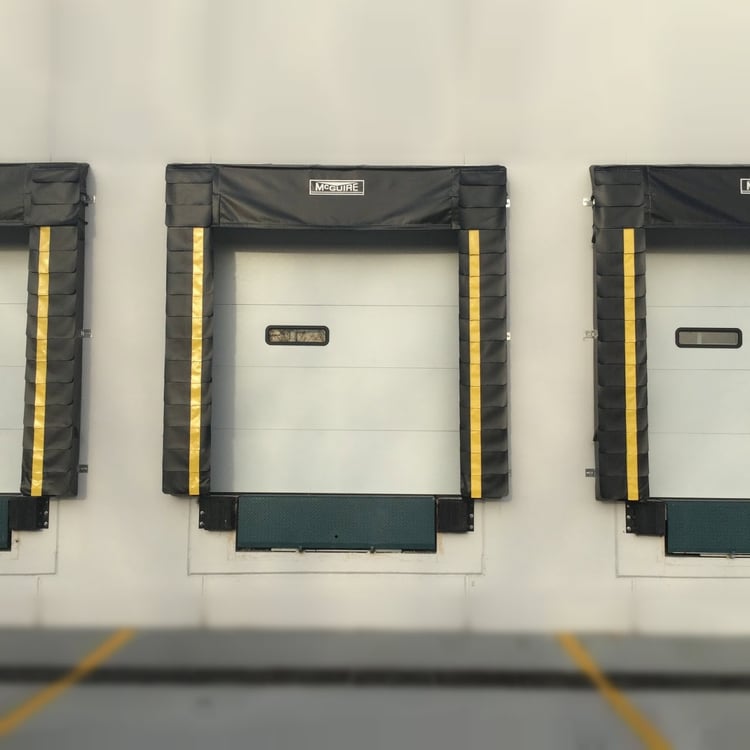 The well-rounded technicians of Loading Dock, Inc. can provide you the most recommended dock lever service; may it be dock leveler maintenance, dock leveler repair or replacement. We got you covered with our servicemen who are well versed in fixing any type and brands of loading dock leverlers. They have been in the loading dock service industry for 35 years.
For more information, please give us a call at 973-471-4060 or email us at: info@dockndoor.com We service Northern New Jersey (Bergen, Passaic, Union, Essex, Morris, Hudson, Hunterdon, Somerset county/counties), Manhattan, New York City, Brooklyn, Queens, Staten Island, Bronx, Westchester and Rockland.