The design and functionality of your commercial or industrial overhead coiling door will depend on your day-to-day needs. Our experts at Loading Dock, Inc. have 40+ years of experience helping customers design, install and maintain coiling doors. Let us help you make the best rolling door decision for your commercial space.


What Are Coiling Doors and Why Do I Need One?
Coiling doors consist of metal slats that coil together to save space. They retract overhead above a retail storefront, loading dock, parking garage, or similar space.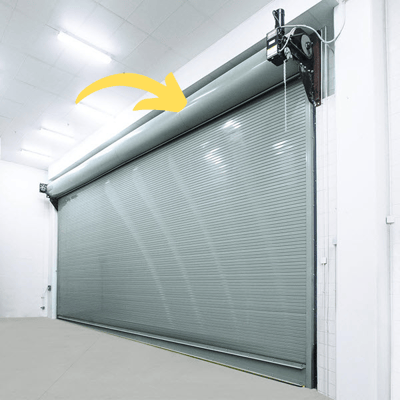 Your commercial business could benefit from coiling doors to defend against break-ins, emergencies, and inclement weather.
These roll-up doors are made of metal materials like galvanized steel, stainless steel, and aluminum for strength. They require low maintenance and security which is why they are common for businesses. Additional windows and more opening options can provide natural light, visibility, and/or ventilation.


Deciding on an Overhead Coiling Door (Roll-Up Door)
There are several types of coiling doors available:


1. Rolling Service Doors
The Rolling Service Doors provide security against entry as well as protection from the weather at exterior and interior openings in industrial, commercial, institutional, and other buildings. These doors are excellent for businesses requiring multiple entries in a row and for closing off warehouse spaces, auto garages, and trucking docks (heavy-duty applications).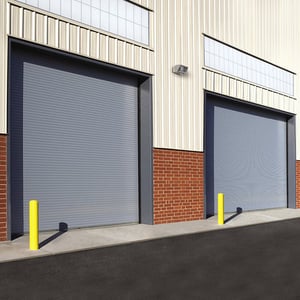 2.

High-Performance Coiling Doors
High-Performance Coiling Doors are ideal for high-traffic areas, they can serve in automotive repair shops, busy parking garages, or fulfillment centers.
Storage facilities utilize overhead coiling doors as these work faster than traditional assemblies. They are known for limiting stress on indoor HVAC systems, mainly with insulated options and doors that open at 24 inches per second.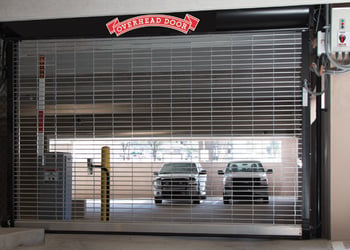 3. Maximum Protection Coiling Doors
Maximum Protection Coiling Doors are a practical choice to safeguard against potentially deter break-ins and severe weather. Many public schools and retail stores rely on our doors to defend students, employees, and customers from the unexpected.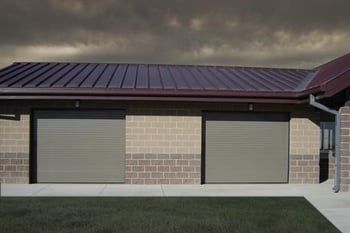 4. Insulated Coiling Doors
We recommend installing insulated overhead coiling doors for temperature-sensitive goods and noisy operations. Our Insulated Coiling Doors keep production floors warmer during the winter months and cooler in the summer. Operate large machines with fewer complaints from neighbors with the help of our doors.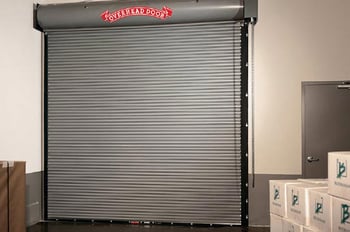 5. Fire-Rated Coiling Doors
Commercial Fire-Rated Doors help protect property and save lives in the event of an emergency. These doors are designed to close automatically in the event of a fire by confining both, the fire and the combustion gases, to a specific area for a longer period of time.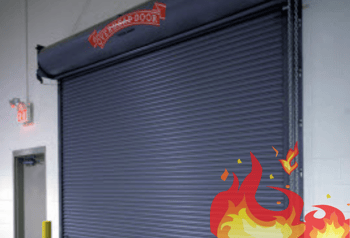 6. Security Grilles
Security Grilles are ideal for protecting parking garages, as well as retail stores while still allowing customers to peek inside. Promote air circulation and close sections of your business as needed. Security grilles offer:
- Unique etchings to promote brands.
- Hidden installations in overhead hoods while you're open for business.
- Custom-fit options for pharmacies, parking garages, and restaurants.
- Aluminum and steel materials hold their shape.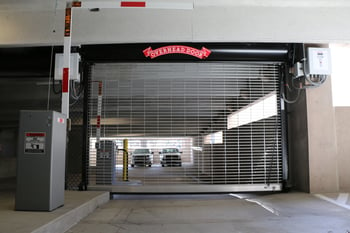 7. Counter Shutters
Counter Shutters are similar to security grilles, but are made to fit serving windows and stations.
Individuals in search of hand-crank, push style, or motorized coiling doors for smaller spaces should look into counter shutters, which can:
- Meet OSHA compliance standards with overhead hoods and hardware covers.
- Configure installations to close when fire alarms sound.
- Counter shutters let professionals in the field of beverage, food, and entertainment industries use overhead coiling doors to clock off cash registers and off-limits areas.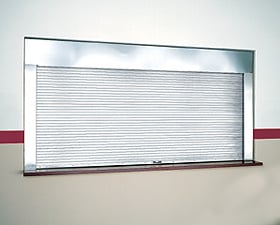 8. Roll-Up Door with Man Door
A Roll-Up Door With a Man Door (also known as a pedestrian passage door or wicket man door) can be manufactured. These coiling doors with pass doors are an optimal choice for quick entry/exits.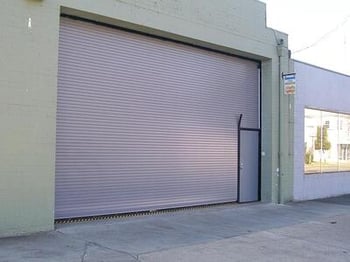 If you'd like to learn more about our coiling doors, or other commercial doors, please give us a call at 973-471-4060 or email us at info@loadingdock.com

We offer 24-hour emergency service to our existing customers.

We service Northern New Jersey (Bergen, Passaic, Hudson, Union, Essex, Morris, Hudson, Hunterdon, Middlesex, Mercer and Somerset county/counties), Manhattan, New York City, Brooklyn, Queens, Staten Island, Bronx, Westchester and Rockland.